Looking for the Top Best Salon SUITE in Anaheim, CA?!
Look no further than Phenix Salon Suites – Anaheim @ 152 West Lincoln Avenue!
Phenix Salon professionals are living the dream of owning their own salon, so you can bet they're excited about their work and motivated to provide the best service available. And because your stylist works for herself, no one but you is telling her what to do. There are no tyrannical salon bosses ordering her to push a product or service.
Established by a "salon family" of more than 24 hair stylists and over 85 years of experience in the industry, we understand what you are looking for. Our suites offer salon and beauty professionals the opportunity to own and operate their own business without significant start-up costs, the hassle and expense of facility management and maintenance.
We are not just about "renting space". We have a passion for supporting you, the Salon Professional, to succeed and provide family culture to enable you to let your creativity and talents shine.
Phenix Salon Suites is the first "Boutique Salon Suite Concept" that offers luxury spacious salon suites for the independent salon professional and others. Our suites offer salon and business professionals the opportunity to own and operate their own salon type of business without the hassle and expense of facility management and maintenance. Phenix Salon Suites "Boutique" business model provides smaller intimate Salon Suite Properties with spacious Salon Suites. If you are tired of the large scale Salon Suite properties where you are just a renter – Phenix Salon Suites offers a welcome alternative that offers a cozier more relax setting in an upscale "Spa" feel.
At Phenix Salon Suites, we provide the framework and structure to help you launch your business while you concentrate on growing your client base, network, skills, and income all in an upscale, professional setting.
AFFORDABILITY
All leases are month-to-month with no long-term leases to provide you with flexibility.
Low lease rates help you keep your overhead down while keeping more profits for you.
All utilities included except for your phone, all overhead expenses are included in your lease payment.
Carry any products for resale and determine and keep your mark-up.
Each suite provides all the equipment you need to launch your business with minimum start-up cost.
Your own personal business phone number gives you the freedom to take your main source of contact with you if you transfer to another location.
…and much more.
AMBIENCE
A luxurious ambiance greets all clients that walk in the door. With dramatic water features that set the mood, brilliant lighting, an upscale interior appearance, and multiple seating areas, your clients will feel comfort around every corner.
Suite finishes include ten to twelve-foot ceilings with upscale flooring and a door window for optimum ambiance.
Acoustic privacy ensures a quiet and respectful setting.
Complimentary Wireless (WiFi) Internet access for you and your clients.
A receptionist is provided during peak-hours to greet all customers that enter Phenix Salon Suites. A professional receptionist will help all customers find the proper business while simultaneously handling any problems that may arise.
CONVENIENCE
Credit Card machines are provided on-premise to all suite professionals. Save money without having to lease your own credit card terminal. Increase sales by allowing your clients to pay for their services by credit-card.
A break room with microwave, sink, and seating is provided.
On-site laundry features FREE use of commercial equipment for fast washing and drying.
Abundant parking gives your clients fast, convenient access to your business.
A mini-marquee directory listing offer your clients an alternate way to contact you and view your services.
After-hour security systems allow you to operate with your business with peace of mind.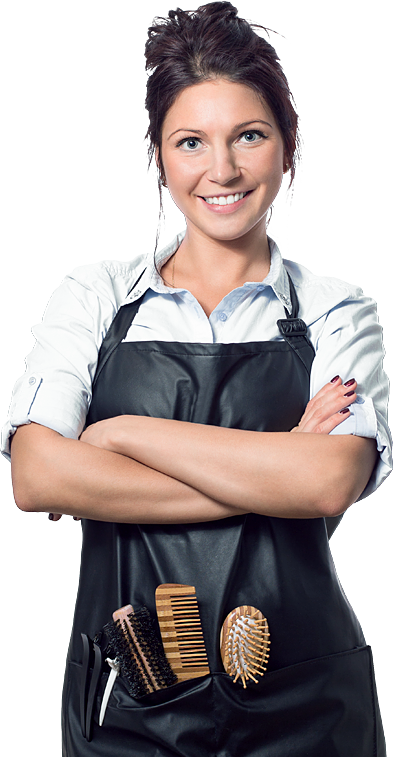 Enjoy a Unique Salon Experience
At Phenix Salon Suites you can find everything you need in one convenient location! A luxurious ambiance greets all clients that walk in the door. Our unique environment allows you one-on-one time with your stylist, barber, nail tech, waxing pro or esthetician so that your salon experience is personalized Just for You and Your Style. 
Select salon professionals and services from our directory and come to experience the difference. We promise we will soon become the go-to place for all your beauty needs!
We Provide the Essentials
We have installed individual thermostats for AC/Heat in each suite so that you can control the temperature per your client needs. Every suite is available pre-furnished at no extra charge. Suites for Hair Stylists include a Styling Chair, Shampoo Basin, Mounted Cabinet(s) and Rolling Station. Nail Suites include Nail technician Chair and Table, Client Chair and Pedi-Spa Unit (negotiable), Faucet Sink and Mounted Cabinet(s). Suites for other salon services (i.e., non-hair and nails) are equipped with a Faucet Sink & Mounted Cabinet(s)
Endless Ways to Customize Your Suite
Phenix encourages its Salon Professionals to fully customize their suites with paint, artwork, additional furniture or whatever else you can dream up!
Over the past few years, the "Suite" concept took the salon industry by storm. It's easy to see why.  While Salon Professionals receive a much better value for their money, their clients love the private experience that the suite provides. Everyone loves that there is no more "salon drama."
Phenix is the recognized leader in the Salon Suite industry and the ideal business partner to salon Professionals who are ready to take control of their careers and to benefit from:
Luxurious, boutique suites, reflecting your unique style in a spa feel environment
Private workspace designed by you exclusively for your clients
Freedom to set your schedule and select products at your choice
Essential equipment provided to reduce start-up costs
Individual thermostats for AC/Heat in each suite
No long term commitments through a month to month leasing
Work independently or share a suite at no additional charge
FREE cutting-edge education for hairstylists
Become a paid member of our National Education Team and earn extra income
Superior High-Quality Salon Product Line and hair color available to you at exclusive conditions
Caring franchise owners embracing your needs 24/7
Join us in supporting cancer research and other causes of concern
National branding and marketing to help promote your high standards
Top Best Salon Suite in Anaheim, CA!